Marcia Hodges has a long history of achieving substantial results for nonprofit organizations.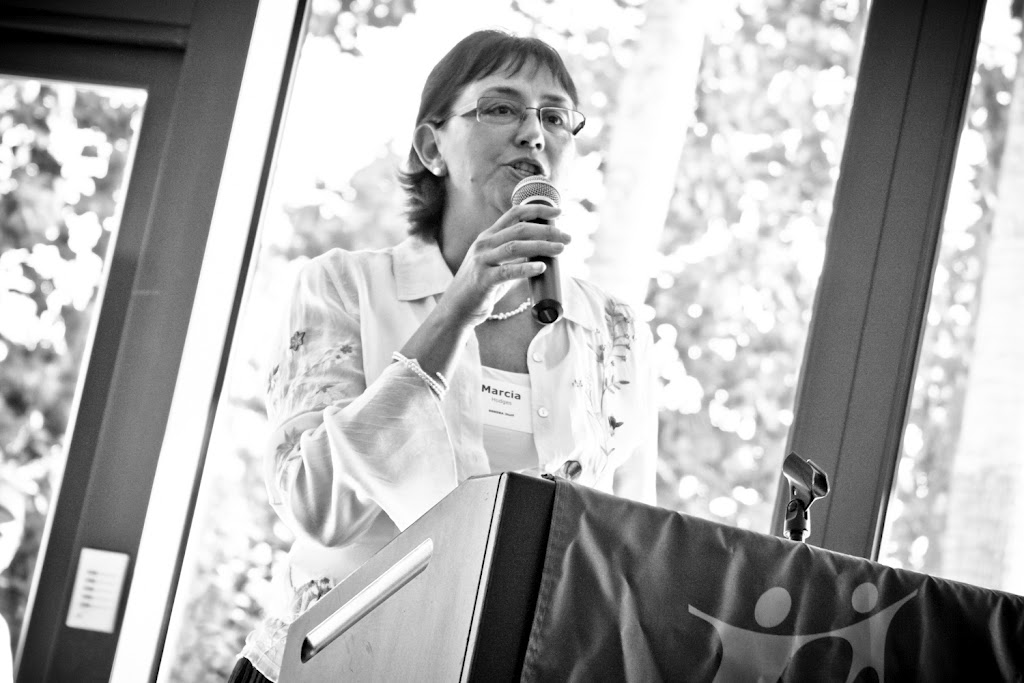 Executive Transitions
Leadership transitions rattle the nerves of all organizations, no matter how big or small.  Creating a sense of calm with an "I've got this" attitude, Marcia successfully led the Headlands Institute staff as their Interim Executive Director.
An ambitious budget of over $3 million had just been approved as the former executive director left.  While highly competent, the 45-person staff required team building and a clear direction to ensure the programs continued to be excellent during five months of transition.  Marcia was able to establish a strong team so that the new executive director had a solid platform on which to launch the organization forward.
Strategic Planning
As the new CEO for Big Brothers Big Sisters of the Bay Area, Marcia's first priority was to work closely with the Board, staff and other stakeholders to establish a new three-year strategic plan.  This was imperative to gain agreement on programmatic, fund development, governance and infrastructure priorities.  It also created clarity about the objectives of all staff members and it created expectations for the Board.
As a result, metrics were established to insure high program quality and gradual growth in the number of children served by 9%.  Contributions were increased by 12% in three years during a very challenging economy.  Total Board fundraising improved from $121,000/year to $323,000/year.  The agency's cash position also increased from $70,000 to $400,000.
Board Governance
In a business model like Big Brothers Big Sisters, where 100% of the costs are donor-supported, how well the Board functions in its fundraising role is crucial to the overall success of the agency and program.
As Executive Director for 15 years with Big Brothers Big Sisters of the East Bay, Marcia developed a strong partnership with all Board members.  With her guidance, the Board established minimum expectations of all members for giving/getting, committee involvement and Board meeting attendance.  The Board grew in size from 15 to 30 members and consciously addressed critical diversity goals as it did.
Building a strong Board culture took time, commitment and intentionality.  But the result has been deeply committed volunteer leaders who are proud to know they are positively impacting the lives of children in their communities.
Is your organization in a time of transition? What is your greatest challenge in strategic planning or Board governance? Contact Marcia Hodges for a free one-hour consultation on how she might be able to help you meet the challenges and move your organization forward. .
Facilitation for Meetings & Retreats
NatureBridge was conducting a search for a Chief Development Officer. While in that Interim role, Marcia led the NatureBridge National Board of Directors and Senior Staff through a facilitated two-hour discussion to create consensus and clarity on the top priorities for the first three months of the new CDO's tenure. Based on Board member feedback, they found the conversation to be a highly valuable use of their time. Marcia's philosophy is "the wisdom is in the room". Excellent facilitation draws it out!
Nonprofit Mergers
Stepping Stones Growth Center's funding was shrinking, while expenses were increasing. The Board was concerned about the organization's survival. After many months of considering options, several organizations were approached with the outcome of merging with the Davis Street Family Resource Center almost two years later. For these two organizations, the complimentary programs offered avenues to strengthen all the families they both served! Assisting organizations to consider new approaches on how to serve their clients better is one of the gifts Marcia provides.