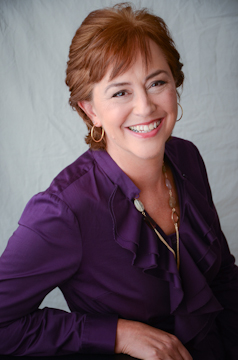 Marcia Hodges has been a nonprofit executive for over 30 years.  Her passion for professionalizing the nonprofit sector began when she was working on her Masters Degree in Nonprofit Administration from the University of San Francisco, which she completed in 1990.  Marcia is highly motivated to support nonprofit boards and staff during leadership transitions and at critical moments of strategic business decisions, recognizing that these are the catalyst moments that can boost an organization's momentum.
Marcia has provided leadership to organizations ranging in size from less than $1 million to over $30 million.  She has held positions as the Chief Operations Officer, Development Director and Chief Executive Officer. Her experience includes reponsibility for all aspects of agency management including fund development, board development, programs, marketing, community relations, finance, human resources and information technology. She has worked with organizations undergoing challenging transitions, stabilizing staff morale and supporting boards of directors.
Her results include establishing financial accountability controls that moved one organization from a $400,000 deficit to an average $300,000 surplus several years in a row; developing strategic plans and annual organizational plan updates in collaboration with board and senior staff; building a fund development department that included a data management system, major gifts, foundation and government grants, special events, and direct appeals which significantly grew contributions during a challenging economy; and training and managing up to 800 employees.
As a veteran nonprofit administrator, Marcia brings objectivity, a fresh perspective and new ideas to the organization. Her presence helps the Board gain clarity on the skills and attributes the next executive needs to help the organization reach its desired future.  Plus she can resolve critical issues, thus freeing the new executive to begin building for the organization's future.
An Interview with Marcia:
Q:            Why do you enjoy consulting as an interim nonprofit executive?
A:            I like to mentor and work as a change agent.  The "teachable moments" are important to immediately recognize, especially when an organization is in a major transition.
Q:            What does an ideal engagement look like for you?
A:            Any organization west of the Mississippi River that is desiring to either have stabilization during an executive's temporary leave or a turnaround prior to an executive search.  The engagement could be one month, six months or two years.  I particularly enjoy partnering with the Board while they focus on their big priorities.
Q:            What was your best day as a CEO?
A:            As I danced back to my car when I got a $600,000 gift after having breakfast with a donor. Then I got to go back to the office to share the news with the staff.  SO exciting!
Q:            What was your worst day?
A:            When we learned our large government grant was going to be discontinued and having to make some hard decisions affecting staff and program participants.
Q:            How would your staff describe you?
A:            A good listener, open to new ideas, a true collaborative partner – working side by side with them, and decisive once the relevant information is gathered.
Q:            Why are you interested in all three roles as an interim – Executive Director, Operations and Development?
A:            Having served in all three roles over the past 30 years, I thoroughly understand the interdependencies needed among all the departments in order to create a very strong organization. I love the challenges inherent in all three.