Executive Leadership Consulting for Nonprofit Organizations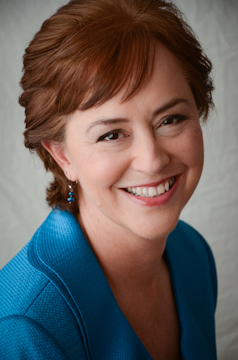 Expertise:
Interim Executive Director, Chief Operating Officer, Development Director

Strategic Business Planning

Board Governance

Facilitation for Meetings & Retreats

Nonprofit Mergers
Marcia Hodges Consulting, LLC provides nonprofit organizations with critical leadership and perspective during times of transition and at moments of strategic business decisions. These are catalyst moments that can create real change and boost an organization's momentum. With more than 30 years of nonprofit executive experience, Marcia Hodges infuses organizations with a calming, supportive and knowledgeable presence while addressing organizational challenges and continuing to meet key objectives.
When would a nonprofit organization benefit from interim executive leadership?
A time of executive transition provides an excellent opportunity to assess and reflect on the right skills needed for the next evolutionary step of any organization. Whether caused by the departure of an executive director/CEO or a short-term gap in other upper management such as the COO or development director, bringing in a skilled interim executive can quickly create stability within the staff, control and direct funding and finances, and keep key initiatives moving forward.
While your nonprofit is searching for the new executive director, are you concerned about the organization's future for the next three to five years? Are you considering a new business venture?
Effective strategic planning is essential in this fast-paced business climate. Now, more than ever, it is imperative that board members and staff are clear about their organization's direction and priorities, that all key stakeholders have the opportunity to contribute as appropriate to the process, and that the outcomes include a clear and detailed annual operating plan. In the midst of all the usual daily activities of managing a nonprofit, it is often a daunting task for the board and executive director to also launch into strategic business planning even when they know it's important to do so. Marcia Hodges can help provide:
Board and Staff Visioning of the Many Possibilities

External Market Analysis

Internal Operational/Development Analysis

Financial Modeling

Creating an Agreement for the Top Priorities
Does your organization's Board of Directors need help with recruiting new members, creating clarity of expectations among all its members, or orienting new members to the organization and the Board?
Boards of Directors are guardians of the nonprofit organization, responsible to the community for ensuring that their organization's vision and strategic planning objectives are realized, and that the nonprofit's financial processes are soundly in place. Board leadership is an acquired skill; good board members are developed through careful training and mentoring. Marcia Hodges understands that the role of the board varies depending on the organization's business model and stage of development.  She can help you take the board to the next step of being a dynamic and highly-functional group….based on YOUR vision.

Do you have a retreat or meeting coming up that needs a new approach?
Marcia facilitates large and small group discussions with a wide array of outcomes based on what the leadership desires. Sometimes it is simply to have a conversation on a controversial topic where all parties want to be heard. Other discussions have the purpose of creating a consensus or an action plan. The desired outcome is planned with the group's leadership well in advance and each facilitated discussion is intentionally designed for that particular outcome.

Have you or your Board ever made the comment that maybe the organization should consider a merger?
Two or more nonprofit organizations may be looking for strategies to be more efficient with their limited resources by considering a merger or acquisition. There are many complexities to consider that range from financial analyses to operational realities to cultural fit. Marcia has the experience to help navigate these conversations and guide the leadership.

Is your organization in a time of transition? What is your greatest challenge in strategic planning or Board governance? Contact Marcia Hodges for a free one-hour consultation on how she might be able to help you meet the challenges and move your organization forward.